Cleaner countryside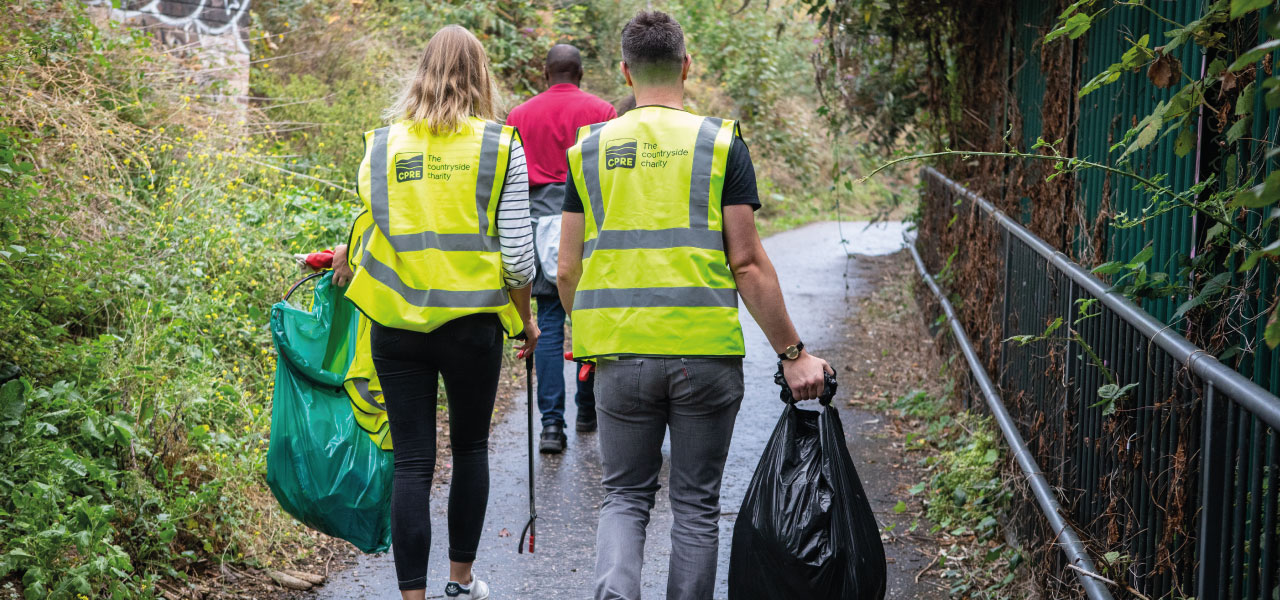 Litter spoils our enjoyment of the countryside and can be harmful for wildlife and people. We're working towards a litter-free countryside for everyone.
We run projects, activities and campaigns all across the country to reduce litter, working with local partners and empowering communities to clean and celebrate their much-loved landscapes. Join us in making our countryside healthy, clean and tranquil.
CPRE organises a 'Green Clean' in September each year and the local group also gets involved in the national 'Great British Spring Clean'. Why not take part or organise your own litter pick by requesting a free kit.
To request a kit please contact David Rose on 07762056445 or email davidjohnrose@gmail.com.